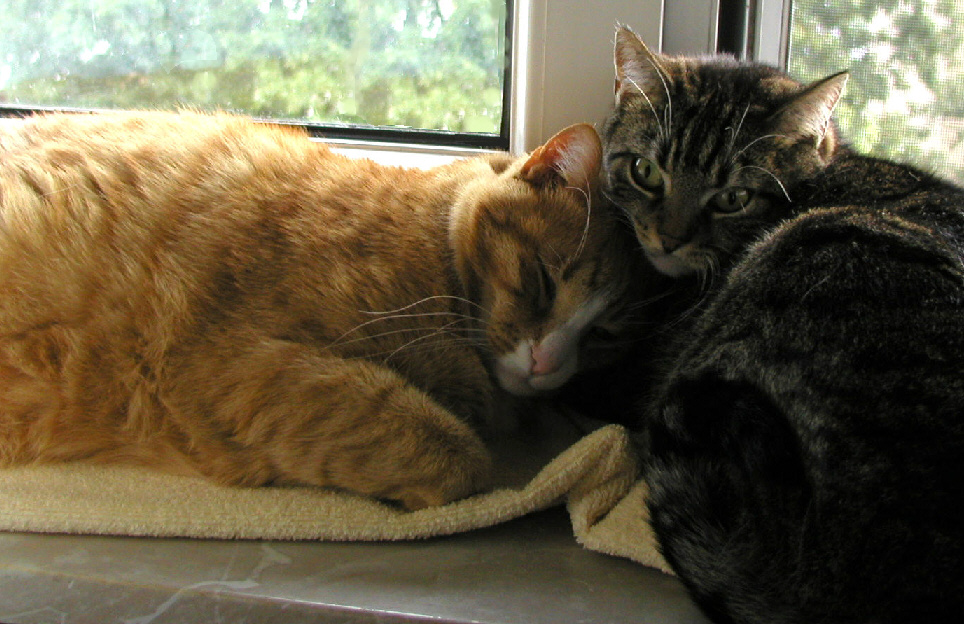 Photo: Hannelore Greiser
There he lays and sleeps so nice,
he's tired just from hunting mice.
He brought me five, the first at nine
as breakfast in the morning time.
He tried so hard to be my hero
but the success is nearly zero.
I have to tell him: sorry boy
this food I never can enjoy.
They taste awful, not my dish !
Come tomorrow with a fish !
---
Next Cat Story
Startpage Cat Stories
Home
Fun pages
eMail